Ingredients :
Chicken, Turkey, Beef Liver, Potato Modified Starch, Amino Acid, Chicken Liver, Sweet Potato, Pumpkin Green Pea, Sun flower Oil, Minerals, Thickening Agents, Vitamins, Pre-biotic, Coconut Oil, L-Carnitine, Caramel.
Guaranteed Analysis :
Protein over 7.0%,
Fat over 5.0%,
Fiber over 2.0%,
Moisture over 84.0%
Complete & Balanced Nutrition
formula meet the nutritional standards established by AAFCO
Human-Grade / Human Grade Ingredients
Made from premium ingredients all human-edible
Grain-free
safe for pets who are allergic to wheat or gluten
Sweet Potato
High in dietary fiber, they help keep your pet's digestion smooth and regular. And also contains multi vitamins and Anthocyanin which act as antioxidants, anti-aging, and help repair cells
Pumpkin
High concentration of vitamin A (beta-carotene), and contains a lot of potassium, which helps regulate blood pressure, improves muscle health, and assists your pet's metabolism
Prebiotics
support good bacteria which aid in improving digestion, help nutrients are absorbed better and immune system works to its best
Green Pea
Excellent source of essential vitamins, minerals, and dietary fiber contain lutein, an anti-oxidant good for skin, heart, and eye health.
Turkey
Rich source of Protein and High Density Lipoprotien for general growth
L-Carnitine
Metabolic booster, turns fat into energy, lose and maintain weight
No artificial colour / flavour/ preservative
Recommended daily food intake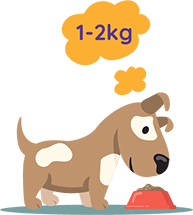 1-2 cup/day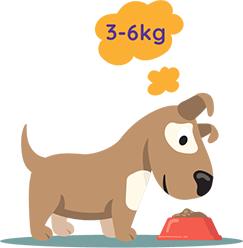 2-6 cup/day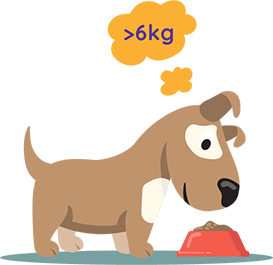 Recommend to mix it up – add to dry
Refrigerate after opening (up to 3 days). Serve at room temperature.